Due to the increased number of business services on open networks and distributed platforms, security has become a critical issue. Developers must support software with security measures. To utilize practices and experiments on secure software analysis, design, implementation and testing, we are conducting researches on security patterns, such as application and verification of patterns.
Taxonomy and Survey on Security Pattern Research 
We conducted a systematic literature review of Securiy Pattern Research and built a taxonomy for classification of research.
Model-Driven Security Design Pattern Application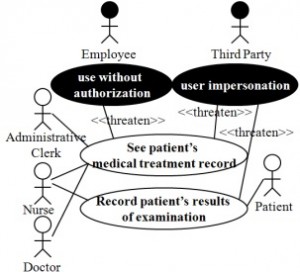 The spread of software services through the Internet has increased the importance of software security. Security patterns is a tool that helps developers, architects and security specialists utilize security experts" knowledge and standardize how they respond to security threats. Security patterns contain recurring solutions about security problems. However, there is a possibility that developers may apply security patterns in inappropriate ways due to their lack of knowledge about dependencies among patterns. We propose an automated technique of applying security patterns in model-driven software development by defining model transformation rules that take into consideration pattern dependencies. Our technique prevents inappropriate applications such as applying security patterns to the wrong model elements or in the wrong order. We believe that our technique can help developers to apply security patterns to their own models automatically in appropriate ways.
Validating Security Design Pattern Applications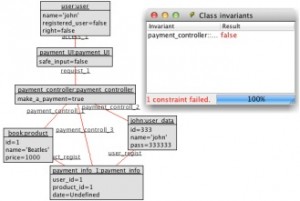 Software developers are not necessarily security specialists, security patterns provide developers with the knowledge of security specialists. Although security patterns are reusable and include security knowledge, it is possible to inappropriately apply a security pattern or that a properly applied pattern does not mitigate threats and vulnerabilities. Herein we propose a method to validate security pattern applications. Our method provides extended security patterns, which include requirement- and design-level patterns as well as a new model testing process using these patterns. Developers specify the threats and vulnerabilities in the target system during an early stage of development, and then our method validates whether the security patterns are properly applied and assesses whether these vulnerabilities are resolved.
Survey on Security Patterns and Modeling
Security has become an important topic for many software systems. Security patterns are reusable solutions to security problems. Although many security patterns and techniques for using them have been proposed, it is still difficult to adapt security patterns to each phase of software development. The following  paper provides a survey of approaches to security patterns. As a result of classifying these approaches, a direction for the integration and future research topics is illustrated.
Moreover we conducted a study to examine the extent to which constructs provided by security requirements engineering approaches can support the use of security patterns as part of the analysis of security problems.