Software modeling is an activity to abstract specific aspects of complex software problems and/or solutions in simple and cost-effective representations (i.e. models) and manipulate them to clarify, share, discuss and modify these aspects. We are focusing on the nature of modeling activity, quality of models and goal-oriented requirements engineering.
Goal Oriented Requirements Engineering
To achieve overall business goals, GQM+Strategies is an approach that aligns the business goals at each level of an organization to strategies and assesses the achievement of goals. Strategies derived from business goals are based on rationales (context factors and assumptions). Because extracting all rationales is an important process in the GQM+Strategies approach, we propose Context-Assumption-Matrix (CAM), which refines the GQM+Strategies model by extracting rationales based on the analysis of the relationships between stakeholders, and the Context Assumption (C/A) definition template to unify the expressive style of contexts and assumptions. To demonstrate the effectiveness of CAM, we conducted an experiment involving 43 students majoring in information sciences at Shimane University in Japan. GQM+Strategies with CAM can extract rationales more efficiently and exhaustively than GQM+Strategies alone. Moreover, when the management policy or the business environment changes, GQM+Strategies with CAM can analyze the rationales and the GQM+Strategies grid easily.
Patterns in Software Design Activity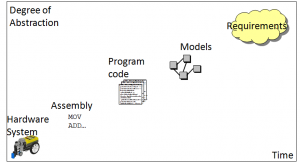 The activities of software analysis and design are important because they are the first steps in the software development. The objective of this paper is to identify the patterns that emerge during these activities. Identifying these patterns is important because we can imitate the patterns that increase our productivity and avoid the patterns that decrease our productivity. The patterns are made from sequences the logical actions "Create", "Delete" and "Rename" applied on the elements of the design diagrams. These actions are collected when creating UML class diagrams with the open source modeling tool ArgoUML. The patterns found are of two types: micro-patterns and macro-patterns. These patterns were related to different design strategies such as top down, breadth first.
Quality of Design Models
UML class diagrams representing the static structure of the relations between different concepts existing in a problem are widely used in model-based software development. However, no effective measures of a class diagram's understandability yet exist. We have devised  quantitative measures of a class diagram's understandability and evaluated their validity. We obtained strong correlations between the domain experts' subjective evaluations of the understandability of a class diagram and the measurements of our methods. These results indicate that our measures can effectively quantify the understandability of class diagrams.
Model-Driven Development and Security Patterns
We are conducting researches on model-driven development with special emphasis on application and verification of security requirements and design patterns. See Research: Software Security.
Detecting Design Patterns and Survey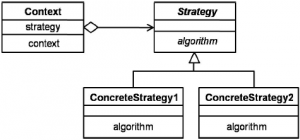 The understandability, maintainability, and reusability of object-oriented programs could be improved by automatically detecting well-know design patterns in programs. Many of the previous detection techniques are based on static analysis and use strict conditions composed of class structure information. Hence, it is difficult for them to detect design patterns in which the class structures are similar. Moreover, it is difficult for them to deal with diversity of design pattern applications. We propose a design pattern detection technique using metrics and machine learning. Our technique judges candidates for the roles that compose the design patterns by using machine learning and measurements of metrics, and it detects design patterns by analyzing the relations between candidates. It suppresses false negative and distinguishes patterns in which the class structures are similar. We conducted experiments comparing our technique with two previous techniques. These results showed that our technique was more accurate than the previous techniques.
Model-based Development and Model Clone Analysis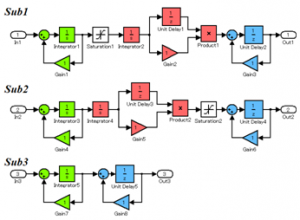 Simulink models represent program as block diagrams for usually control system design. In large scale models or a large number of models, duplicated parts called "clones" could reduces the maintainability of models. To overcome such issue, there are existing researches on detecting perfect-matching clones; however these researches are not adequate for detecting imperfect-matching clones made by some partial modifications after copied and pasted. We propose a technique for detecting imperfect-matching clones in Simulink models efficiently by combining the existing perfect-matching clone detection technique and a fast apriori-based graph mining algorithm. We implemented the proposed technique as a detection tool and confirmed that the tool can detect imperfect-matching tools by applying it to several control system design models. It is expected that models could be easily maintained by detecting such clones by the technique, and recording and managing them.